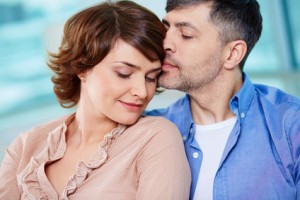 As a counselor, I specialize in working with women and I have found there are a lot of women who are stressed out, overwhelmed or frustrated in their lives or relationships.
Is the world a more stressful place now than it used to be? Yes, it is. That's why women need more support and guidance than ever before.
We're not supposed to figure this out all by ourselves but that's what a lot of us do!
When I work with women in my counseling practice, the first thing I do is help them gain clarity as to what the issues are. We are usually the one in our family who tries to keep it all together. It can be nerve-wracking and tiring.
The next step is to help women see the choices before them.  We all have choices in our relationships and lives. Once we see those choices we start to develop confidence. And we want to feel confident.
We want to come from that place where we feel good about ourselves so that we can ask for our needs to be met in our relationships. We want to communicate clearly. Being in relationships can be very challenging and without the right tool set, it can feel like we're swimming upstream.
This is a journey for all of us.
If you are struggling in your life or relationships, please give me a call.
No one should have to go through difficult times alone. I would love to help.
My name is Michelle Kelley and my goal is to help you navigate through the rough spots in your life and relationships. We all deserve to have peace in our relationships and in our hearts. I can offer you quick, proven strategies to help you get the relief you deserve. Please don't wait any longer. Call me today (any time of day) at 703.505.2413.

---
Licensed counselor and founder of Girls Stand Strong Michelle Kelley, LCSW, helps girls and women of all ages develop and improve their self-image, self-esteem, relationship and communication skills, emotional understanding, coping skills, the ability to handle difficult situations and people, and resiliency to create a brighter, better and more successful tomorrow. For more information about Michelle's coaching and counseling services, call (703) 505-2413 or email michelle@girlsstandstrong.com.