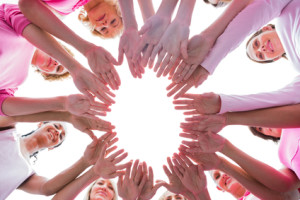 Most of us know these scenarios all too well: Someone needs extra help at work on a big project and the deadline is coming up quick; the kids forgot to remind you about the school bake sale they signed up for, and it's tomorrow; your husband doesn't seem to mind the dust bunnies on the floor or the piled up laundry, until he needs a clean and ironed shirt in the morning; and the dog is waiting by the door – and whining – again.
What is wrong here?
I'm the first to admit it: I struggle with asking for help or just saying no.  Many women do. I bet you're one of them! But why is this?  Is there something different in our DNA that compels us to accept more and more responsibility?  Or are we a product of a generation gone by when women were expected to do everything – with a smile on their face?
We're everything to everyone.  But what about us?  Have we forgotten ourselves?  Aren't we important, too?  Remember the old saying "If momma ain't happy, no one is"?
What keeps us from asking for the help we desperately need?  These are what some of my clients say:
What's the use, nothing changes.
It's easier for me to do it rather than listen to the excuses.
It's my responsibility to make everything work.
Everyone is busy, so why am I special?
Sound familiar?  So what should you do?
This is a complex situation which did not arise overnight and there's not an easy solution.  However, I am a big believer in developing self-awareness and then starting the conversation.  Be sure, the conversation won't end anytime soon, nor should it.  Let me explain.
Some of us get so busy we don't stop to ask ourselves why we are doing so much.  To be honest, if we have too much on our plate, we may not even recognize it!  If we don't notice, why would anyone else notice?
Become aware of why you over-pack your schedule. Why do you think that you should always have the time? Why do you believe that it's your fault if things don't run smoothly?  Is it because it's what you saw your mother do?  Is it because you can't say "no"? Is it because you think it is expected of you?  Are you trying to prove you can do it all?  Why?
Then ask yourself if your reasons – or excuses – are real or perceived.
You matter! Validate your own needs and know that you have a right to ask for help.  This is where the conversation comes in.  Talk about how you feel with your family and co-workers, ask for their help and accept it when it's offered.  Start a support group for overwhelmed women… well, okay, I know everyone is too busy and stressed to attend, but you get the picture.
It is so important to start with yourself and assess whether your work and personal responsibilities, as well as your time and energy, are balanced enough.  Chances are they're not (which is why you're reading this article).
Please reach out to me for assistance in asserting your voice.  You may contact me via email or phone 703-505-2413 to arrange an appointment.
---
Licensed counselor and founder of Girls Stand Strong Michelle Kelley, LCSW, helps girls and women of all ages develop and improve their self-image, self-esteem, relationship and communication skills, emotional understanding, coping skills, the ability to handle difficult situations and people, and resiliency to create a brighter, better and more successful tomorrow. For more information about Michelle's coaching and counseling services, call (703) 505-2413 or email michelle@girlsstandstrong.com.
Testimonials
I just wanted to say THANK YOU. I left your office so inspired today.
...
To say Michelle changed our lives would not be an exaggeration. She was very empathetic and non-judgmental... She didn't make our daughter feel badly... She didn't make my husband and myself feel like incompetent parents.
...
I definitely owe my newfound confidence to Michelle. Without her, I don't know how I would've been able to come out of my horrible situation as such a better version of myself.
...
People don't understand Michelle doesn't just offer advice… which they seem to be afraid of hearing. I convey the message that the decisions you make are ultimately your own but Michelle will help you find clarity and sort through emotions.
...
We felt comfortable knowing that Michelle would be the kind of counselor that would help our daughter see the good in herself, but also question some of her choices and actions.
...
You have brought back the communication ability that I thought that I lost. You helped her understand what we were feeling and she is such a better person for seeing you.
...
Michelle, you are so right about [my daughter] and how she thrives off of feelings of accomplishment. All seems to be good now. She amazes me every day with the way she is learning to handle tough situations.
...
With Michelle's guidance, I was able to accomplish in approximately 8 months what I hadn't been able to over the past 15 years.
...
I am forever grateful for Michelle's help.
...
Thank you, Michelle, for giving me my voice and a new lease on life.
...
Nancy
Retired Arlington County Teacher
She helped me focus my attention toward problem-solving issues.
...
Laura Clancy, Owner
MuffinToppled® Fitness Coaching
Michelle is the best life coach I ever had.
...
Michelle is an excellent listener and her insights and advice were always right on target.
...
Ann
(mother of a teen girl)
She helped me in so many ways!
...
Michelle Kelly saved my life. What more can I say?
...
Sign-up for Our Newsletter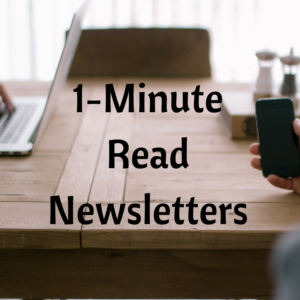 Teaching women and girls how to live with integrity, authenticity and self-awareness.