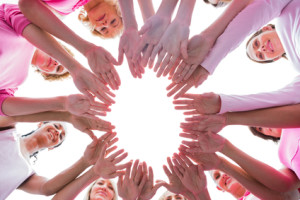 I am noticing a trend in my counseling practice.
Women are busier than ever.  Working women are more stressed than even before.  Working moms can't handle the workload and subsequent tension and anxiety that comes with it (and shouldn't have to). Technology, as wonderful as it is, provides obstacles to our peace of mind by inviting us to work 24/7.
Single, entrepreneurial moms (like me) are an ever-growing segment of the population.  The reality is that more marriages are ending in divorce and many women are choosing to be executives or business owners.  As a matter of fact, I think it's good.  Not that being a single mom is good, but it is not a black or white issue.  It's encouraging that women and moms are deciding to take charge of their lives.
This is a time like no other in history. We need to be aware of this transformation – this shift we women are making.   I believe we should actually take notice of this change and become aware of how we are adapting to it. Granted, for most of us, we haven't been adapting very well!
We need to embrace it and actively seek support and guidance along the way.  This is new territory!  Uncharted terrain!  It can be scary, overwhelming and exhausting… but it can be done.
I want to help women to see the positives and help them embrace change – to always look for options to handle things – stress, overwhelm – better.   To see the opportunities in their situation.  I don't want them seeing disaster.  As I have said many times before, this is a wonderful time in history to be a woman.  Our obstacles are more internal than external these days.
The more and more women I talk to about this topic — that it's all true and definitely uncharted territory – the more positive feedback and acknowledgement I receive.  We women (especially moms) want to have it all.  We want to be strong, embrace our authenticity and leaderships skills as well as our weaknesses and vulnerabilities.  We want to be role models for our daughters and the next generation and that's why we try so hard.
I do believe we can have it all, but not necessarily at the same time.
These are some of the reasons why I am so passionate about the topic of empowering women.
My name is Michelle Kelley and my goal is to help you navigate through the rough spots in your life.  Changing by yourself can be difficult, so I would like to offer you an opportunity to speak with me. Please don't wait any longer. Call me today (any time of day) at 703.505.2413.
---
Licensed counselor and founder of Girls Stand Strong Michelle Kelley, LCSW, helps girls and women of all ages develop and improve their self-image, self-esteem, relationship and communication skills, emotional understanding, coping skills, the ability to handle difficult situations and people, and resiliency to create a brighter, better and more successful tomorrow. For more information about Michelle's coaching and counseling services, call (703) 505-2413 or email michelle@girlsstandstrong.com.