Stop Making the Same Mistake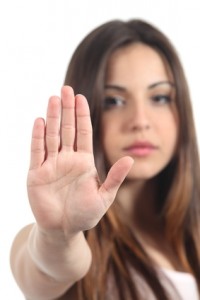 As a counselor and empowerment coach to women and girls, clients come to me with problems in their relationships. More often than not, these ladies feel as if they are the root cause of difficulties with their partners. They can't put their finger on it, but hope I'll be able to point it out.
So I question them to help bring clarity to the situation – to help them find the answers.  I have found during my 25+ years of counseling females, that yes, women and girls both have a tendency to make the same mistake over and over again. Their mom's did it, their sister's do it, their best friend's do it… so most of them assume this is normal and acceptable. However, it's not!
Once they realize where they have gone astray, I offer advice on how to correct course.
It's the same advice over and over again, so I created a Special Report aptly titled "The Single Worst Mistake Women Make in Their Relationships… and What to Do NOW to Fix It!"
To get your copy, please click this link.
---
Licensed counselor and founder of Girls Stand Strong Michelle Kelley, LCSW, helps girls and women of all ages develop and improve their self-image, self-esteem, relationship and communication skills, emotional understanding, coping skills, the ability to handle difficult situations and people, and resiliency to create a brighter, better and more successful tomorrow. For more information about Michelle's coaching and counseling services, call (703) 505-2413 or email michelle@girlsstandstrong.com.