Building Self Esteem for Health and Happiness
Originally published in Warrenton Lifestyle Magazine, August 2013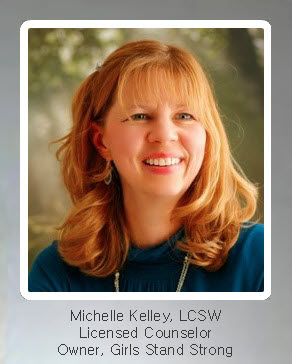 When I was a young girl, there were several running jokes in my extended family — all of which made me seem and certainly feel as though I was somehow not good enough. Looking back, I don't know why it was so amusing but I went along with the jokes because I was a "good girl" — and going along with jokes, even if they are hurtful, is what "good girls" did — and still do, today. How many of us have laughed at dumb blond jokes when really, what's funny about putting someone down because of the color of their hair?
Although I'm sure the intent of those jokes was not to hurt me, I took to heart their implied messages:
Michelle isn't very smart.
Michelle won't amount to much.
Don't bother to envision or pursue a better, brighter future for yourself.
Years later, when I had to leave college and move back home due to my failing grades, I was demoralized, wondering if those implied messages were true after all.